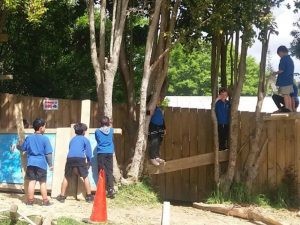 Our team live local, love local and enjoy giving back locally.
When considering where we should focus our time energy and resources we decided that the local Swanson School was an area where we could make a big difference.
After meeting with Leandro the school principal, we discovered that he was in desperate need of a school van for the students. A school van would mean that more students would be able to attend sports events, classes and cultural events outside of school grounds on a more regular basis, all without adding any cost, in fact, reducing costs for parents. As a team, we decided that we would make this happen, one way or another.
So how does it work?
Every time that Ray White Swanson lists and then sells a home in Swanson or Swanson School zone, we will donate $500 towards our target. If we receive a referral from someone within the school for a property that we list and sell, the same will apply. We're excited, we can't wait to see the school van outside of the school.
How are we tracking?
Go to the public Givealittle page for a real-time update on our progress so far. You can view this at
Get involved.
If you or someone that you know are considering selling, please give one of our sales team a call.